JOINING A LIVE SESSION
CLICK HERE to register for this prayer webinar series if you have not already done so.
The daily LIVE broadcasts for Days 1-40 all take place at 8 am Eastern Time. CLICK HERE for the weekly webinar schedule and replays.
To see during the live webinar, you must click the URL (web link) in the email from Gotowebinar
To hear during the live webinar, you can either use your speakers or call in with a telephone.
If you want to be able to speak, we recommend you either use a USB headset with microphone or call in using your telephone.
Please plan to connect to the webinar 5-10 minutes early each day so you don't miss anything important at the start. The first few minutes of the webinar often sets the tone for the rest of the meeting.
If you have trouble connecting, please follow these steps:
– Go to www.joinwebinar.com
– Enter Webinar ID: 935-809-979
– Enter your Email Address
– Click the Continue button
If you need to call in with a phone, here is the number
USA: +1 (914) 614-3221, Access Code: 804-774-785
Audio PIN: Shown after joining the webinar
If you are new to using GoToWebinar or have trouble connecting, CLICK HERE for instructions How to Join a Webinar.
PRIVATE (CLOSED) FACEBOOK GROUP
If you have not already joined our private (closed) Facebook group and want to, go to the Prayer Revolution group page and click Join Group in the top-right corner.
https://www.facebook.com/groups/prayerrevolutionroar/
You will have to wait for a group admin to approve your request (usually within 24-72 hours).
JOIN THE CONVERSATION
We strongly encourage you to join the conversation online by asking questions and share feedback with other people's questions.
Please keep public comments positive and uplifting because we have a culture of gratitude.
QUESTIONS
If you have any questions, please email support@empower2000.com.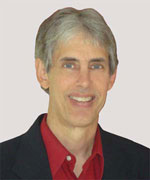 Joseph
Joseph Peck, M.D.
The Time Doctor
Empowering Dreams
Author, I Was Busy Now I'm Not